It was September 2015 and it was my birthday. I was 61 years old and when I looked in the mirror my dear old Dad looked back at me. I turned on the BBC news and something incredible happened. On the screen was a heart-breaking photograph of a dead three-year-old boy. His body had been washed up on a beach in Turkey. 
"Aylan Kurdi and his five-year-old brother, Galip, drowned after their overloaded boat capsized off of the coast of Turkey."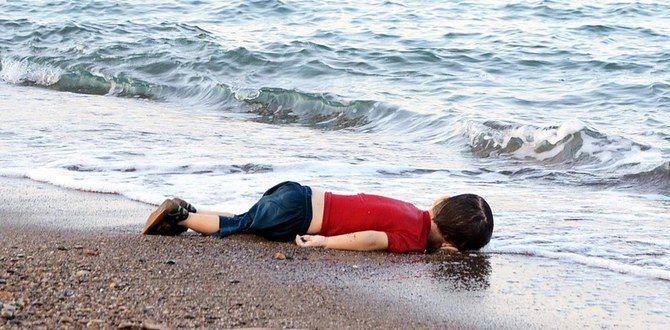 Aylan's body had been discovered on one of Turkey's beaches in the Bodrum Peninsula. Images of the ghastly find, photographed by Nilufer Demir from Turkey's Dogan News Agency, had been shared on social media and on the front pages of newspapers around the world, particularly in the UK and Europe.
The image of a distressed Turki...
Read More