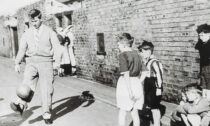 Sir Bobby Charlton is not just England's greatest ever footballer. He is the most compassionate, humble and generous man I've ever met and I had the enormous pleasure and honour of working with him.
In December 1985, I met Bobby for the first time at Birmingham Airport. He had paid for me to fly with him to Mexico City for the World Cup draw. I was trying to put together a project to help support the African famine victims of Sudan and Ethiopia at the time. It was called Sport Aid and Run the World. I was it's founder and organiser. I was trying to get Sport stars and athletes to put on events for a whole week in May 1986 to inspire ordinary people to run 10k through their cities for Africa.
"Come to the World Cup draw with me" said Bobby, "everyone in football will be there"...
Read More